A caring and safe space, where our tamariki can shine
We have created a very special spacious and natural preschool for our youngest learners, ages 0-6. Our custom-built centre opened in July 2020, and features natural materials, finishes, toys and resources wherever possible. We have a large garden at the front of our centre for our tamariki to learn about nature and get lots of fresh, clean air. We also have access to the grounds of our big sister, Seven Oaks School for further exploration and stimulation of the senses.
Communication is at the heart of our preschool, because we understand that for your child to be relaxed, you need to feel relaxed too. Our experienced and friendly team will call you to let you know how things are going, not just if there's a problem. We'll get to know you as well as your child, so we can work together to help them develop into the amazing, confident and loving person they were born to be.
Lots of families are already enjoying the special character of our preschool – why not contact us to arrange a visit and join them? 
Small is beautiful
Nursery
We can accommodate up to fifteen 0 to 2 year-olds
Preschool
We have generous ratios for up to forty 2 to 6 year-olds
(Please note: children can be enrolled up to their 6th birthday)
Where to find us
77 Murphys Road, Halswell 8025
021 0288 4145
Foundations for success…
Some of the things that make our centre special As long as they're dressed for the conditions, we encourage children to be outside as much as possible, learning through their senses and enjoying natural physical movement. We have a lovely big garden with a sensory area and where we grow lots of fruit and vegetables. We can also enjoy the grounds of our big sister, Seven Oaks School, where there are wildlife ponds and plenty of space to run and play. 

Our spacious and natural preschool has linked up with local specialist providers to run a selection of free afternoon activities on-site, making it easy for your little one to follow their passion without additional driving and admin for you! These include:
Ballet

Ball skills

Or whatever we can help arrange for your child
Contact us to discuss how to sign up for these sessions. 

Each child's emotional wellbeing is at the forefront of our minds, so parents and grandparents are always welcome to stay a while after drop-off and join in the fun. By creating an open and collaborative atmosphere, we want our centre to feel like your home from home. 

We use natural, safe resources wherever possible throughout our centre, and aim to to everything as sustainably as we can. From wooden toys to 100% organic cotton materials for bedding, you name it, we're doing our best to teach our tamariki to care for ourselves and the planet.

We nurture every relationship at our centre to establish a strong sense of belonging, working in partnership with parents and whanau to ensure children feel safe, secure, and listened to. Our values and philosophy is closely aligned with that of our big sister, Seven Oaks School. You can read more here about our philosophy and how we integrate these values into the national preschool curriculum Te Whariki. 
Specialist classes
Free on-site afternoon activities with specialist teachers
We keep these sessions really fun and light, to help youngsters develop a love of ball sports. Introductory skills focus on developing hand-eye co-ordination and learning to predict how balls move.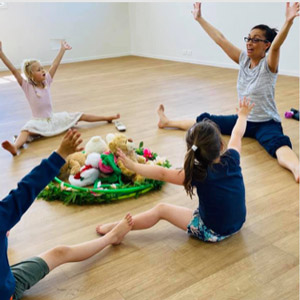 You're never too young to start developing a love of dance. We give toddlers and preschoolers the chance to learn to dance, gain confidence and shine.
4 weeks

Age 3+ – boys and girls welcome
You're in safe and capable hands
Our experienced team are at the heart of our preschool community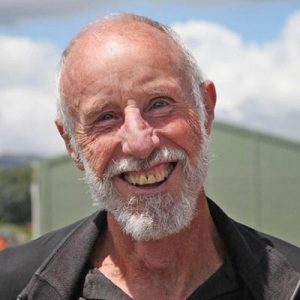 I co-founded Seven Oaks School (the preschool's big sister) in 2009, with the aim of empowering children with socially, emotionally and environmentally rich educational experiences to enable them to thrive in the unpredictable and fast-changing world. I am passionate about this journey, and bringing a preschool onto the campus allows us to cater even better for our families. I am so proud of the talented and committed team that take care of your children at Seven Oaks Preschool. We want all children to learn that they can be seen, loved and respected out there in the big wide world, as well as at home. We aim to empower them via that solid foundation to create joyful lives, close relationships and successful careers at school and as adults.
I'm so excited to be a part of a such a wonderful team of heart-driven teachers, who operate from a place of love and commitment to children and learning! My husband and I have a wee girl called Paisley. We love spending our time outdoors with our whanau. I have been formally qualified in early childhood education for 5 years, though I was raised in a family-owned early childhood centre, surrounded by wonderful heart-led teachers. In Seven Oaks I have found a loving community of like-minded people. I can't wait to be on this journey with you all!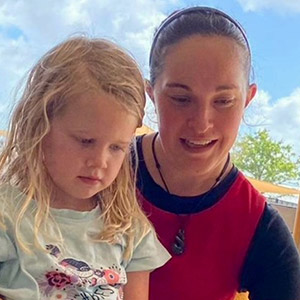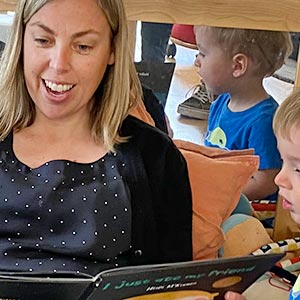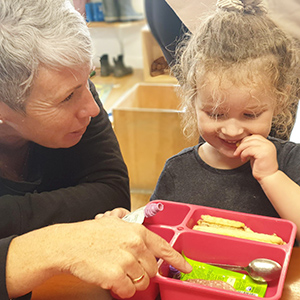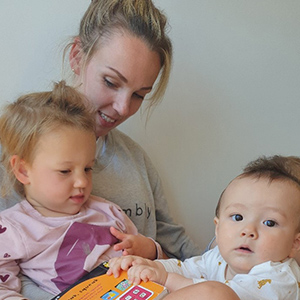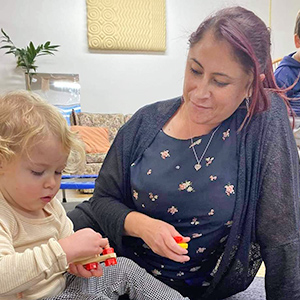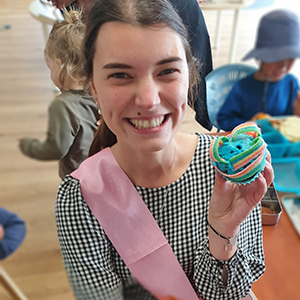 At-a-glance fees
Seven Oaks Preschool Fee Schedule (effective from March 2022)

Open: Monday to Friday 7.30am to 4.45pm
Hourly rate
(up to 6 hours per day)
Hourly rate
(after 6 hours per day)
Full week

0-3 years

$7.50
$7.00
$270

3 years and over

Qualified for 20 free ECE hours a week




(maximum of 6 free hours a day)

Free
$7.50
$170
Please contact us for more details or clarification