A natural, safe and caring environment, where every individual can shine
We are creating a very special environment for our youngest learners from 0-6. Our centre is being custom-built, and our toys and resources will all be natural wherever possible. We have our own large garden – so our tamariki can explore the natural world and stimulate all their senses – plus access to the grounds of our big sister, Seven Oaks School.
Communication is at the heart of what we do, because we understand that for your child to be relaxed at preschool, you need to feel relaxed too. We'll call you to let you know how things are going, not just if there's a problem. We'll get to know you as well as your child, so we can work together to help them develop into the amazing, confident and loving person they were born to be.
Small is beautiful
Nursery
We can accommodate up to fifteen 0 to 2 year-olds
Preschool
We have generous ratios for up to forty 2 to 6 year-olds
Dedicated project room
This additional space is for some of the specific learning experiences we offer our tamarisk.

(Please note: children can be enrolled up to their 6th birthday)
Where to find us
77 Murphys Road, Halswell 8025
Phone: 021 0288 4145
Laying the foundations for success…
These are just some of the things that make our centre special As long as they're dressed for the conditions, we encourage children to be outside as much as possible, learning through their senses and enjoying natural physical movement. We have a lovely big garden with a sensory area and where we grow lots of fruit and vegetables. We can also enjoy the grounds of our big sister, Seven Oaks School, where there are wildlife ponds and plenty of space to run and play. 

By linking up with local specialist providers, we run a selection of afternoon activities on-site, so it's easy for your little one to follow their passion:
Ballet

Ball skills

Music

Yoga
Contact us to discuss how to sign up for these sessions. 

Each child's emotional wellbeing is at the forefront of our minds, so parents and grandparents are always welcome to stay a while after drop-off and join in the fun. By creating an open and collaborative atmosphere, we want our centre to feel like your home from home. 

We use natural, safe resources wherever possible throughout our centre, and aim to to everything as sustainably as we can. From wooden toys to 100% organic cotton materials for bedding, you name it, we're doing our best to teach our tamariki to care for ourselves and the planet.

We nurture every relationship at our centre to establish a strong sense of belonging, working in partnership with parents and whanau to ensure children feel safe, secure, and listened to. Our values and philosophy is closely aligned with that of our big sister, Seven Oaks School. You can read more here about our philosophy and how we integrate these values into the national preschool curriculum Te Whariki. 
Specialist classes
On-site afternoon activities at Seven Oaks Preschool
We keep these sessions really fun and light, to help youngsters develop a love of ball sports. Introductory skills focus on developing hand-eye co-ordination and learning to predict how balls move.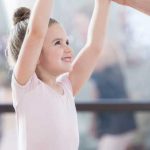 You're never too young to start developing a love of dance. We give toddlers and preschoolers the chance to learn to dance, gain confidence and shine.
4 weeks

Age 3+ – boys and girls welcome
Yoga for Littlies
Yoga can be really beneficial for young bodies and minds, helping us learn to calm our breathing and emotions, and strengthen our growing bodies through gentle exercises you can practice at home.
Music tuition
Join our magical musical world of fun! We offer several different options for music tuition, so please contact us for details.
Meet Anna – we couldn't wish for a better team leader for Seven Oaks Preschool.
Anna is open, friendly and highly experienced in early childhood care, having been a registered ECE teacher for more than 20 years. She is trained in early-intervention and infant massage, and has worked in the CDHB as a play therapist. She also has extensive experience in working with children who have suffered trauma within Oranga Tamariki's (formerly CYF) fostering system.
Originally from Christchurch, she and her husband have three daughters. She has previously owned and managed her own successful early childhood centre, as well as an in-home service for children who have experienced trauma, implementing a neurological and emotional intelligent programme.
At-a-glance fees
We offer 20 free ECE hours for over-3s*
Morning
session
Afternoon
session
School
day
Whole
day
Full-time
per week
8.30-12.30
12.45-16.45
8.30-15.30
7.30-18.00
7.00-18.00
five days a week

0-2 year olds

$26
$26
$45
$60
$236

2-3 year olds

$26
$26
$45
$50
$236

3-6 year olds
Up to 20 hours free, then*

$26
$26
$6.50
$29.25
$146
* Conditions apply – please contact us for details
Please note, spaces at our centre are being allocated in the following order of priority:
The child has a sibling at Seven Oaks Preschool
The child has a sibling at Seven Oaks School
The child is pre-enrolled at Seven Oaks School
The family intends to enrol their child at Seven Oaks School
None of the above